Mattinson Partnership
Being able to address HR issues prior to them becoming problematic protects our organisation from the risk of potentially costly people management oversights.
Back to customer stories
Name

Rhian Mason

Job title

Operations Manager

Company

Mattinson Partnership

Industry

Recruitment

Website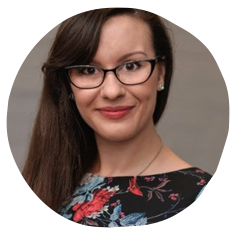 The challenge
"Managing Outlook calendars, folders and spreadsheets was fragmented."
"When I joined the company there was a staff of around 14 people, and all absences were managed using Outlook calendars, folders and spreadsheets," says Mattinson Partnership's Rhian Mason, when discussing the reasons for seeking out absence management software. The business found the whole process counter-intuitive and fragmented, especially as they began to expand. As Rhian adds: "As we began to grow, the importance of centrally-held and centrally-managed HR records became more and more apparent. That's when I started looking for a solution."
"Managing absence is important to us for a variety of reasons. As a smaller organisation the implications of staff absence can be huge. It's important that we are able to track the cost implications of staff taking time off, and identify any patterns should they emerge."
The solution
"It's refreshing to find software which celebrates the nature of people. It's unique!"
After looking at a number of HR software providers, Rhian said Mattinson decided on BrightHR because: "the size and requirements of our organisation made many of the competitors prohibitive due to their cost or functionality."
Discussing the difference BrightHR has made, Rhian says: "Being able to see when staff members are absent makes booking team training a breeze. It's already saving our administrators time because they no longer have to answer queries about how much holiday staff members have remaining, or run manual reports on how much absence a member of staff has taken. The whole process has been streamlined, making holidays and sickness much easier to manage."
"The self-service element of BrightHR has also allowed us to make our employees accountable for their own holiday and sickness management, which in turn helps us to manage absence and reduce our administration. Furthermore, the fact that it's so user friendly and fun helps staff to engage with it, and the animated profile GIFs have been a big hit with our teams."
At Bright we're aware that HR software can often be perceived as dull and monotonous. So when we built our product we set out to create something that people actually like to use, and we're proud that this is something our customers regularly compliment us on.
We also try to keep things simple, something not lost on Rhian: "I enjoy the fact that BrightHR pretty much sold itself. The team simply guided us through the setup."
Introduce your team to BrightHR