We're giving away our time-saving HR software FREE to small businesses for one year
To celebrate reaching 100,000 clients, we're giving you the chance to enjoy our HR and health & safety software free for one year. This includes absence management, timekeeping, expense tracking, managing shifts and rotas, and more.
Limited to first 100 businesses.
Free HR software for a year
Since 2015 BrightHR has transformed people management, saving businesses like yours time, money, and stress. From our launch of the clocking in and out app, Blip, to having a flexible rota tool, to an online marketplace putting your ads in front one million + consumers, whilst saving your staff money, Bright has been at the forefront of making HR easier for small businesses.
Today, we're a leader in HR tech and proudly serving 100,000 customers all over the globe. And to celebrate this milestone, we're offering our software for free for a whole year. No gimmicks. No obligation to extend your contract.
Your free package includes
Our full HR and health & safety software. You have the option to take both or just one at no cost at all.
HR Software: Everything you need to manage your staff—in one place
Manage staff holidays in a click
Clock in and out with Blip our easy-to-use mobile app
Log sickness and absences
Store documents securely with unlimited cloud storage
Plan shifts and rotas for ANY working pattern
Manage and calculate your expenses with the PoP app
Export payroll-ready data with ease
Maintain legally compliant HR documents
Track overtime and update your payroll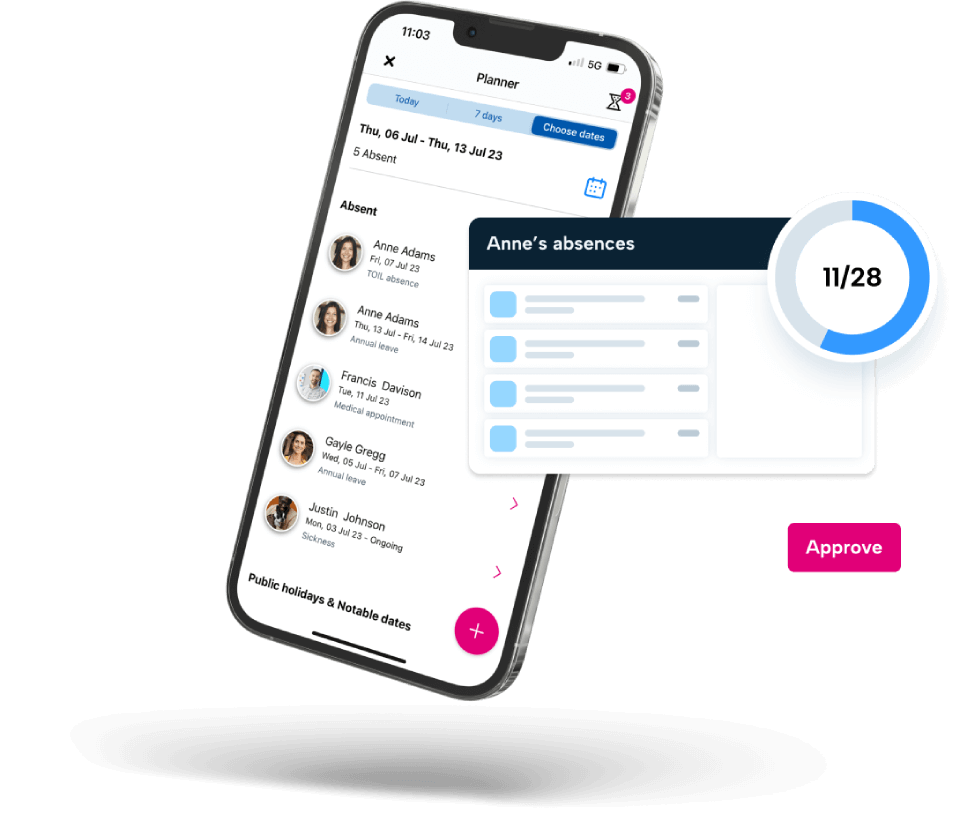 Health & safety software that supports EVERY industry
Manage all your health & safety responsibilities in one place
Roll out health & safety training that helps you stay compliant
Gain reliable health & safety advice
Carry out expert and compliant risk assessments
Log workplace accidents and near misses centrally
Store your documents with unlimited, secure storage
Join 100,000+ global businesses that trust BrightHR







Is BrightHR right for you?
Considering an HR or health and safety software? Try ours for free for 12 months with no strings attached.
You can increase your staff with no worries that you'll be charged additional costs during your free contract.
This is the perfect offer for a small business or startup looking to grow.
Try BrightHR and see how we can transform your people management.
This limited-time giveaway is open to businesses across the UK and Northern Ireland
What our customers say about BrightHR
Using BrightHR makes us much more organised and centralises our processes, making it quicker for us to manage sickness and holidays.

BrightHR is a user-friendly system and the team are on hand to answer any questions we ever have. I would highly recommend BrightHR.
Deborah Gillespie @ Change, Recruitment Group

Our staff absolutely love using the system and the ease of booking holidays and clocking in using Blip. Customer service is amazing...
Steven Greenall @ Cornerstone Children's Home

See BrightHR in action
Fill out a few short details to arrange your free demo. T&C's Apply