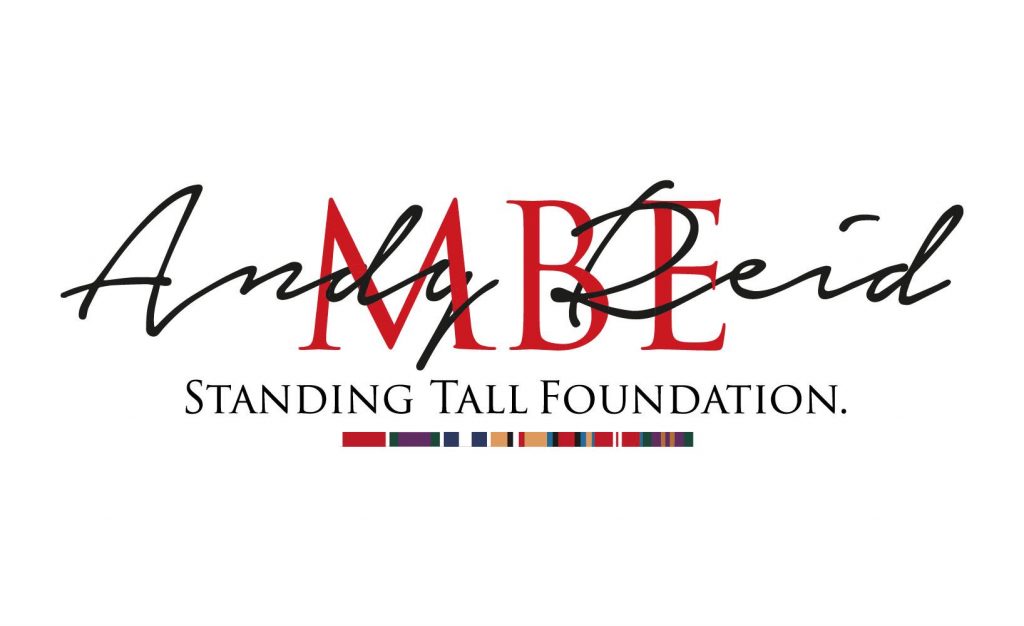 Get expert HR and health & safety software that helps your business and gives back
When you sign up with BrightHR through the Standing Tall Foundation, we will give 10% of the contract value directly back to the foundation, ensuring they can continue their important charitable work.
Here's how BrightHR helps your business...
BrightSafe: Online health & safety software and advice
BrightSafe's software and advice helps you to keep on top of all your health & safety management, so you can protect your people and your business. The easy-to-use features let you:
Make risk assessments from scratch or use one of BrightSafe's 450+ sample templates to easily create your own.
Access exclusive CPD-accredited e-learning courses on a range of health & safety topics and share these with your staff.
Speak to UK-based advisors anytime, 24/7, for quick answers to all your urgent health & safety queries.
Optional health & safety insurance covering claims up to £1 million per year.
Expert legal advice for your business
Confused by contracts? Perplexed by paperwork? Distressed by difficult staff? Then it's time you took a little BrightAdvice from our employment law helpline.
The fastest route to solving your HR problems.

Qualified, UK-based employment law advisors available 24/7.
Free BrightAdvice app that gives you access to legal support on the go.
Optional legal expenses insurance covering claims up to £1 million per year.
Plus, get even more smart HR software
BrightHR gives you all the tools you need to manage your people quickly and simply.
Sick leave and lateness

BrightHR's award-winning absence management tool makes it quick and easy to manage absence and lateness. Check in a click to see if you have enough cover and use the app to see if people are free to work that day.

Holiday management

The easiest way to manage staff holidays. Your employee can request a holiday and you can sign it off in seconds, you'll even get an instant notification of the request so you can approve or decline it there and then.

Shifts & rotas

Say goodbye to Excel spreadsheets, BrightHR gives you the simpler way to plan shifts schedules. Make a single schedule or several at once in record time, every time.

HR document storage

Use the modern way to store documents with BrightHR. Our vibrant and easy-to-use hub makes uploading, storing and viewing staff documents a doddle. What's more there's unlimited storage.

Overtime tracker

Track the extra hours your staff work, and repay them with a click, thanks to our overtime tracker.

VaccTrak

Keep track of who's had the Covid vaccine in your business with our exclusive online tool.
Over 80,000 businesses across the UK, Ireland, Canada, New Zealand, and Australia trust BrightHR with their people management.
What our customers say…
I use BrightHR software for people management in my café business, and it's a total game-changer. BrightHR software has made our staff management and HR so simple, straightforward and stress-free at a really challenging time for the business. I couldn't recommend it more, it's cracking!

Andy Reid MBE – Armed Forces Veteran and Business Owner

Great value proposition without the fluff. Built for 21st century companies. Everything set up instantly, great customer service, understand the need for speed for the busy entrepreneur.

Tony Arora - Feefo review

Had a call with Tom this afternoon where he talked me through using the dashboard. He was extremely helpful and answered all of my questions. The BrightHR app is brilliant, FINALLY something that keeps track of my employee abences and holidays.

Claire Bruynseels - Google Review
Connect
Transform your people management with our easy-to-use award-winning HR and Health & Safety software.
BrightHR Software

Smart HR software that simplifies the way you manage your everyday staff admin.

VaccTrak: Vaccine tracker

Keep track of who's had the COVID-19 vaccine in your business with our exclusive online tool.

Payroll navigator tool

Save time on your payroll reporting with our easy-to-use online tool.

Furlough navigator tool

The easiest way to plan wage claims, record staff details, and comply with the government's Job Retention Scheme.

Back to work navigator tool

The online hub that helps you reopen your business quickly and safely.

Redundancy navigator tool

Use our expert online tool to make redundancy as stress-free as possible.

Blip: Clock in-and-out app

Exclusive mobile app that lets you track and record your team's work hours from at home, on site, on the move or in the office.

PoP: Expense tracker app

Time-saving mobile app that lets you approve staff expenses on the go.
The Connect package plus a team of HR advisors and templates at your finger tips
BrightAdvice: Dedicated HR Advisors

Dedicated Canadian HR Advisors. Professional HR advice from our dedicated Canadian expert advisors.

BrightBase

Online library of downloadable HR policies, templates, guides, and more.
Prime
The full service offering for all of your HR, employment law and health & safety needs. Get full access to Connect and Protect full suite of software, tools and services at a cost-effective rate.
BrightSafe: Health & Safety Advisors

Simple to use software helping you to manage risk assessments, accident and near miss reporting to staff compliance.

Employee Assistance Programme

24/7 confidential employee advice & support line