Our customer stories
We think our people management software is the best around. But don't just take our word for it, find out how we've helped thousands of small businesses like yours.
We are trusted on all the major review sites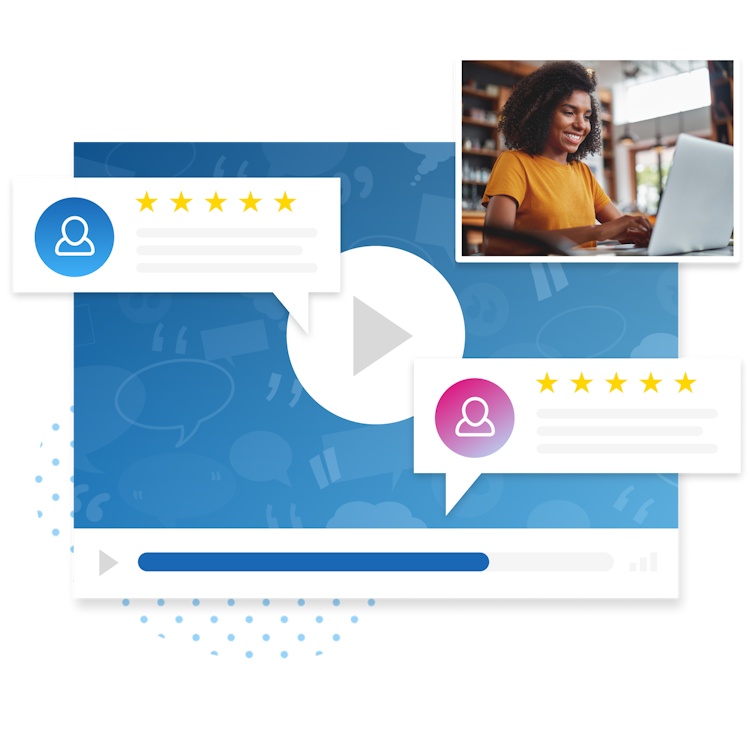 Joanne is the group HR manager for GG Hospitality and uses BrightHR Lightning to provide a helping hand to their employees for any HR questions.
"Being able to address HR issues prior to them becoming problematic protects our organisation from the risk of potentially costly people management oversights".
Mattinson Partnership
No. of Employees
15
Industry
Recruitment
As a company using BrightHR, things have become so much easier since starting to use their services. Their website is easy to use and has many useful features, as well as guides and helpful links. Additionally, their customer help team is the most professional and efficient I have come across. I know if I ring with a query it will be solved quickly and easily with one of the BrightHR agents.
Info Ballinluska - Google Review
I absolutely LOVE BrightHR. Before we had this, our holiday entitlement and absence recording was woefully managed on Excel and all the limitations that brings. I simply can't believe how easy this has been to implement, and it also gives the staff the freedom, that they haven't had before, to view their holiday entitlements and absences.
Natalie Reynolds, General Manager UK & Ireland - Haulotte
Had a call with Tom this afternoon where he talked me through using the dashboard. He was extremely helpful and answered all of my questions. The BrightHR app is brilliant, FINALLY something that keeps track of my employee abences and holidays.
Claire Bruynseels - Google Review
"Using BrightHR makes us much more organised and centralises our processes, making it quicker for us to manage sickness and holidays."
Nottingham Credit Union
Great value proposition without the fluff. Built for 21st century companies. Everything set up instantly, great customer service, understand the need for speed for the busy entrepreneur.
Tony Arora - Feefo review
"There is now a lot less paperwork to fiddle about with, and a lot of time has been freed up in the processing and accessing of information."
BeST
The back to work navigator, with the relevant risk assessments, webinars and guides will be our go-to place as we start to return to business as usual. BrightHR is a user-friendly system and the team are on hand to answer any questions we ever have. I would highly recommend BrightHR.
Deborah Gillespie - Change Recruitment Group
"We felt BrightHR's strong, modern look and focus on design and functionality, placed the software head and shoulders above the competition."
Theatr Genedlaethol Cymru
"We made the decision early-on in the business to ensure that working hours could be flexible and fluid – a great benefit for employees, but a HR nightmare trying to accurately manage holiday entitlement".
Reliable Skip
No. of Employees
4
Industry
Business services
"I can now go directly to BrightHR and find what I'm looking for, and if I can't find it, I just give someone a call."
BESTuition
Huge reduction in admin time, removal of all paper based HR/Timesheet processes, easy 'one-place' access for our employees, rota planning, GDPR compliance.
FG Transport - customer review
"I would definitely say to go with BrightHR having used it. I like the platform, it's very easy to use and I think that's important."
Vending Solutions
Having BrightHR has been a complete lifesaver for a business. Our staff absolutely love using the system and the ease of booking holidays and clocking in using Blip. Customer service is amazing and an engagement team who are always reaching out to you for your opinion makes you feel part of what they are doing.
Steven Greenall – Registered Manager Cornerstone Children's Home
"For the stress it takes off you as an owner, BrightHR is worth its weight in gold. It's not expensive and it's like having my own HR manager."
Lash Luscious Ltd
Join 80,000+ businesses using BrightHR
BrightHR frees up your time and gives you all the tools you need to manage your people quickly and efficiently. No wonder it's a firm favourite with small businesses all over the world…