Embrace the power of PRAISE to engage and motivate your staff
Empower and incentivise your team with BrightHR's employee recognition platform.
Instantly spot and celebrate top performers
Encourage better teamwork with employee rewards
Boost motivation and productivity with a live leaderboard
Improve team culture and watch your retention rates soar
Join 100,000+ global businesses that trust BrightHR






Drive performance and fun through digital recognition
Praise makes giving recognition fun, boosting employee morale by encouraging teamwork as well as friendly competition that motivates and inspires all. Use recognition to support employee performance, understand your workplace culture, to giving a great employee experience.
Add customisable tags that reflect your company values
Enhance workplace harmony with peer-to-peer praise
Spotlight everyone's achievements with company-wide visibility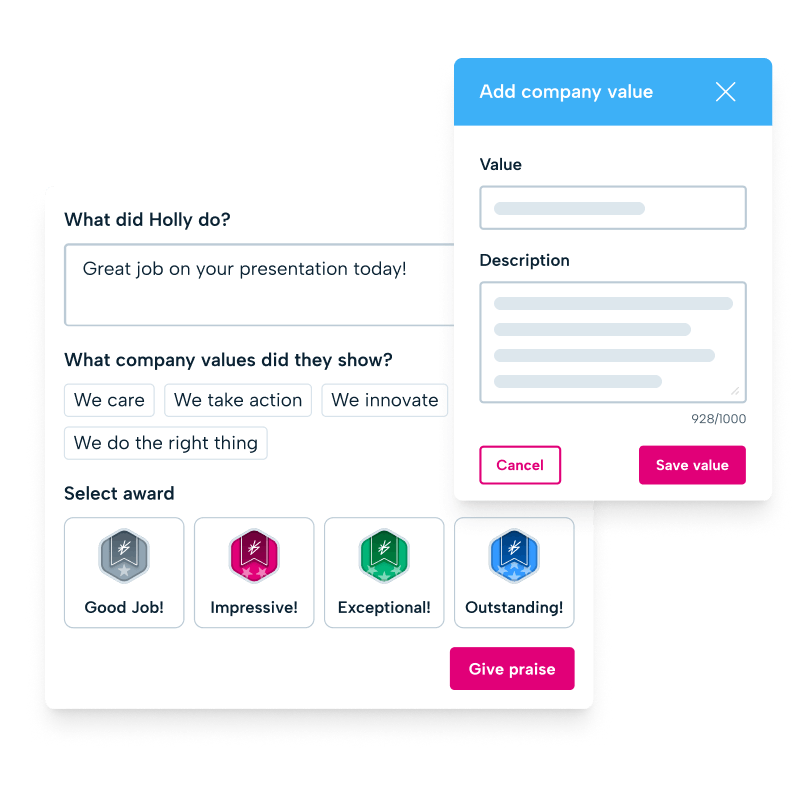 Work hard, give praise, and have fun
By having some fun with your praise, you can encourage teamwork and friendly competition that motivates and inspires all.
Gamify staff recognition with praise points and recognition badges
Create healthy competition boosting productivity with a live leaderboard
Choose your own rewards for staff reaching the top of the leaderboard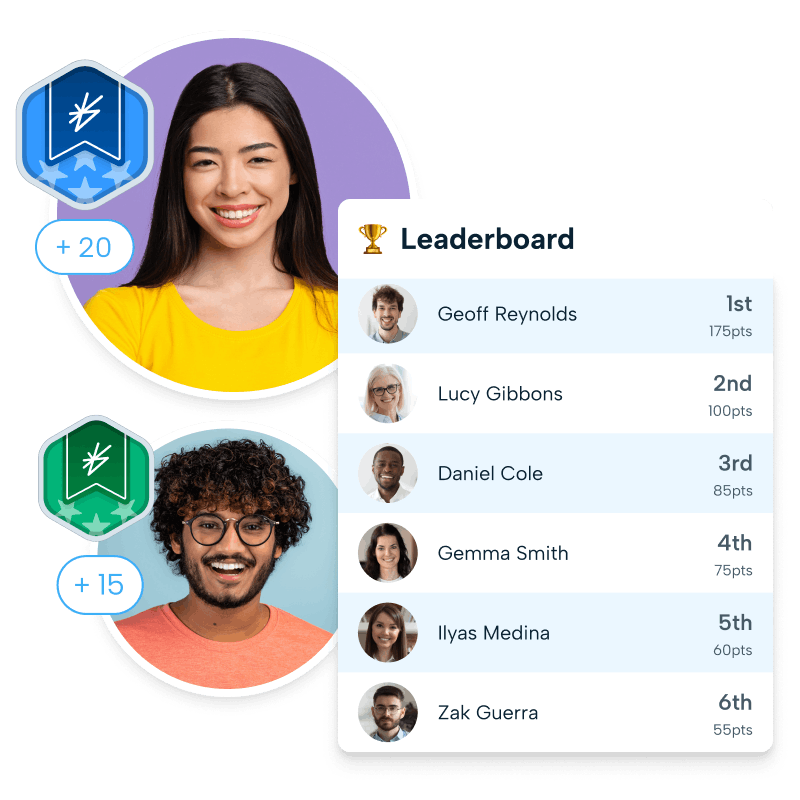 Discover what more BrightHR has to offer
Interested in BrightHR - book a demo today
Over 100,000 businesses across the world trusted BrightHR with their people management. See how BrightHR can help you too.
What our customers say about BrightHR
Using BrightHR makes us much more organised and centralises our processes, making it quicker for us to manage sickness and holidays.

BrightHR is a user-friendly system and the team are on hand to answer any questions we ever have. I would highly recommend BrightHR.
Deborah Gillespie @ Change, Recruitment Group

Our staff absolutely love using the system and the ease of booking holidays and clocking in using Blip. Customer service is amazing...
Steven Greenall @ Cornerstone Children's Home