As an employer, building a good working relationship with your employees is key to running a successful business. But - there may be times when you feel like this isn't the case.
Employee relations are a great way of improving the relationship between employers and employees. So, it's vital you understand the benefits that having exceptional employee relations can bring to your company.
In this guide, we'll discuss what employee relations are, the benefits they bring, and how to promote it in your company.
What are Employee Relations?
Employee relations refers to the individual and collective relationships, as well as the overall working conditions of your employees. Also known as employment relations, they are an integral part of building positive relationships through transparent practices.
Replacing the term industrial relations, employee relations are becoming increasingly important in the modern workplace. They focus on the following areas: * Working conditions. * Compensation, salary, and benefits. * Workplace and employee health & safety. * Rewards and recognition. * Conflict resolution.
Why are Employee Relations Important?
With the decline of many trade unions, employee relations are more important than ever. Even if your employees don't belong to a trade union, how you make them feel can go a long way towards improving business outcomes.
Benefits of positive employee relations
As an employer, improving your employee experience should be one of your main priorities. Doing so can bring quality benefits for your business moving forwards. So, let's discuss them in more detail:
An increase in employee retention: Your employees will have fewer reasons to leave and continue their development elsewhere.
An increase in output and performance: It's simple, the happier your employees are the more likely they are to work harder.
An increase in employee engagement: Having better communication will lead to your employees feeling valued, involved, and connected.
An increase in employee experience: Better relations with colleagues and their employer can lead to happier employees. It's important to ensure everyone is happy whilst they're at work.
An increase in your workplace culture: The more positive your workplace culture, the more productive your employees will be. Having a positive workplace culture can also help you to attract the best talent to your business.
An increase in work-life balance: Positive employee relations will lead to your employees having more confidence to communicate if they're struggling to cope with work demands.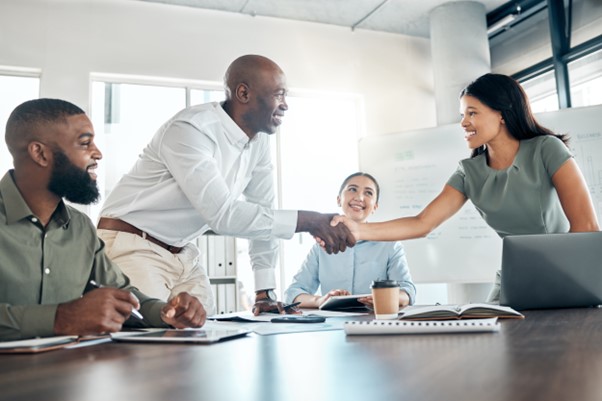 Are Employee Relations and HR the same?
No,employee relations and human resources (HR) aren't the same. Although employee relations make up an important part of your HR - it doesn't cover its entire range.
YourHR department can likely manage your employee relations. However,you may choose to appoint other employees to do so. They'll be responsible for: * Communicating between employees, managers, and leaders. * Helping to prevent and resolve issues between employers and employees. * Helping to improve and maintain positive working conditions, such as pay, benefits, and work-life balance. * Communicating company news, announcements, and successes.
However, you need to be aware of what can cause issues for employee relations in your company.
Different Types of Employee Relations Issues
Many things can happen in the workplace which can lead to a decrease in employee relations.
As an employer, you need to become familiar with them. Understanding them can go a long way in halting any decline and improving the overall happiness of your employees.
Common examples of employee relations issues are:
Performance
Performance is one of the main reasons behind poor employee relations. They are often associated with their output not reaching your expectations on a regular basis.
But they can also include not completing daily tasks which can have a negative effect on the rest of their team. For example, not finishing a task on time means that others have to pick up extra work. But, other examples include: * Not meeting pre-determined goals. * Being late or regularly missing meetings. * Not being contactable when working at home or remotely. * Violating workplace health & safety rules.
Negative Employment Relationships
Aside from performance, employment relationships are a vital part of running a successful business. All companies can struggle with these relationships from time to time, but you mustn't let them take over your whole business.
For example, an argument between two employees may lead to gossip being spread around the business, leading to a decrease in productivity and employee morale. Other examples include:
Disrespecting shared space.
Gossiping.
Bullying or victimisation.
Leadership
Each organisation needs a strong employment relationship between management and their employees. Not having the correct team of senior staff in place can contribute to creating poor work relations in your company.
Examples of leadership issues are: * Employees not trusting or respecting the management team, which could lead to them going against instructions and advice. * The management team and senior staff come across as unapproachable, which could lead to employees feeling undervalued. * The management team and senior staff not offering advice or guidance, which could lead to employees feeling isolated.
Personal Issues
Dealing with employee behaviour or personal issues can be one of the most challenging things an employer can face. Often the conversations won't be easy and are a sensitive issue for both parties.
Examples of these are: * Issues with personal hygiene. * Not keeping their workplace tidy. * Alcohol or substance abuse issues.
You must always approach these situations with caution. Be aware there may be circumstances that have led to the employee acting this way.
Attendance Issues
As an employer, it's vital your employees turn up to work when they're required. Yes, sometimes employees will be late because of circumstances out of their control, such as traffic - but you mustn't let it become an ongoing problem.
Examples of attendance issues are: * Regular unauthorised absences. * Taking too long for lunch. * Regularly starting late when working from home.
It's vital for employee relations that you tackle this issue as effectively as possible.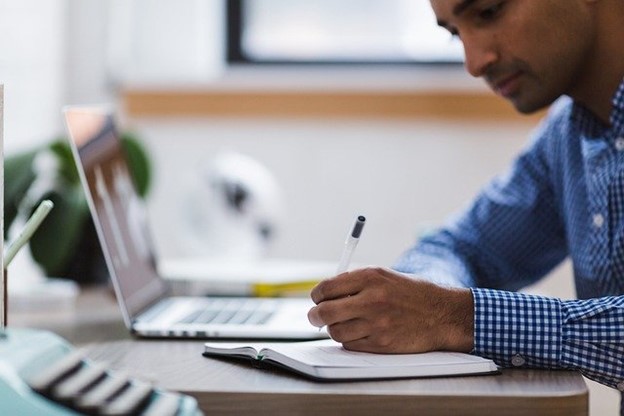 Tips for Managing Employee Relations
There are many incentives you can implement to create positive employee relations in your company. Creating and successfully managing them in your company should be one of your main priorities as an employer.
So, let's discuss them in more detail:
Encourage Employee Engagement
Conduct regular employee engagement surveys and introduce new measures and ideas on the back of the results. These surveys are a great way to improve the engagement of your workforce and ultimately, their happiness.
However, it's important you don't over-promise what you're going to deliver following the survey. Make sure you're realistic with what you can provide your employees.
Celebrate Success
Celebrating all your business successes is a great way to improve employee relations. Recognising the achievements of your employees will improve morale and happiness, and improve the working relationship between you and your workers.
You should celebrate the following: * Reaching a goal. * Handling a difficult or tricky situation. * Receiving praise from a customer, client, or colleague. * The company is hitting a predetermined annual target.
Create an Inclusive Workforce
As an employer, you're responsible for creating an inclusive and equal workforce. You must have clear policies on anti-bullying and anti-discrimination to do so. Being clear and concise about how you'll deal with these issues will lead to an inclusive company for people of all backgrounds.
If incidents of discrimination take place, you must act swiftly and efficiently to resolve them.
Improve Workplace Communication
You must isten to all individual employees and address any concerns they have surrounding happiness or workloads. Encourage open dialogue between management and their staff weekly.
This communication doesn't always need to be work-related, having conversations about life outside of work is a great way to develop relationships on a personal level.
Hold Regular One-to-One Meetings
You should hold regular meetings with your employees to discuss their performance or any ongoing issues they may have.
Providing constructive feedback can not only improve their performance but can strengthen your working relationship. Your employee's confidence in you will increase knowing you're offering guidance on their performance and output.
Settle Disputes and Workplace Conflict
Unfortunately, disputes and workplace conflicts are sometimes unavoidable. But settling them as quickly as possible goes a long way in minimising the disruption they can bring.
If you don't swiftly put an end to any conflict, it could have lasting negative effects on your business as well as other employees. The last thing you want or need is gossip running through your business because you failed to deal with the issues effectively.
Address Bullying or Harassment Claims
You must treat all claims of harassment, sexual harassment, or bullying with the respect and dignity they deserve.
Failure to do so may cause employees will lose their trust in you and the company. It may also lead to high staff turnover as your staff begin to look for new employment. Remember, any serious cases of sexual harassment should be reported directly to the police.
Put Your Employees First
One of the more effective ways of improving employee relations is simple - put your employees first. Set up ways to hear employee voices, and listen to any ideas they may have for how your business is running.
Your employees are a vital part of your company, so you make sure they feel valued.
Their happiness in the workplace should be one of your top priorities.
Provide Training
Provide training to all senior staff and line managers on how to be effective leaders. They may have the work skills they need to succeed but may lack leadership skills.
The following skills are required to improve employee relations in your business: * Consultation and mediation. * Active listening. * Being able to interpret employee attitudes and feelings. * Being aware of potential signs of conflict and conflict resolution. * An understanding of employment laws and regulations.
Make sure you provide annual refresher training so that you can relax knowing your senior staff are as well-equipped to succeed as leaders.
Create an Employee Relations Policy
It's important you create an employee relations policy that sits within your employee handbook. This policy brings clarity to the employment relationship, and what is expected of both parties.
The following should be included in your policy: * Your company's mission and values. * Policies around all types of leave. * Pay and benefits information. * Company policies and procedures. * Any non-disclosure agreements.
Relations are also improved by creating and implementing an employee relations strategy.
What is an Employee Relations Strategy
An employee relations strategy is used to help your employees understand the company's mission and vision. The strategy aims to meet the needs of both employers and employees, thus creating a stronger working relationship. How to Know if the Strategy is a Success
To fully understand how successful your strategy is, you should track some of its KPIs (key performance indicators). By doing so, you'll understand what the business needs to work on moving forwards.
Consider tracking the following: * Employee satisfaction. * The number of employee complaints, and response times. * Pay and benefits data in comparison to competitors. * The number of resolved complaints.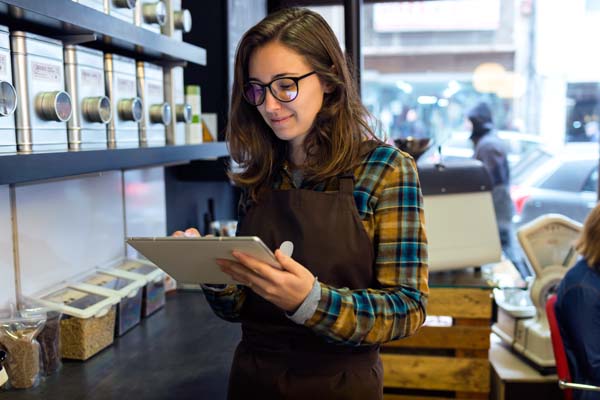 What Happens if You Don't Work on Employee Relations
If you don't promote or improve your employee relations, you could face a decrease in employee morale. However, there are others issues to be aware of, such as: * Decrease in employee happiness. * Decrease in employee productivity * Increase in employee turnover. * Increase in hiring costs when searching for replacements. * Higher absenteeism rate. * The potential for legal costs and compensation further down the line.
Get Advice on Employee Relations with BrightHR
When running a business, it's crucial you form strong working relationships with your employees. Doing so can lead to higher levels of productivity, engagement and employee morale.
Improving your employee relations should be one of your main priorities. So it's more important than ever that you become familiar with the host of benefits it brings.
If you need any advice with your employee relations, we are on hand to help. Our BrightAdvice helpline. Give our friendly and helpful team a call on 0800 783 2806 (tel: 08007832806).