Name

Amando Brown

Job title

Executive Director

Company

BESTuition

Industry

Education

Website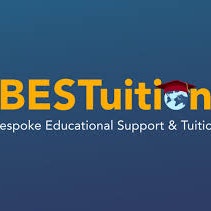 The challenge
"I had difficulty with how to reopen my business during COVID-19, and needed an overview and some support on what I needed to do for my business."
Amando Brown is the Executive Director of BESTuition, an education facility that provides holistic therapeutic education for students in a wide range of subjects. The company employs 6 people and Amando found BrightHR after he realised that he needed help with HR policies and procedures.
"Before BrightHR whenever I had questions on things like policies and procedures I used to search the internet for information," he says.
And the recent coronavirus crisis only made things harder for small businesses owners like Amando, "I had difficulty with how to reopen my business during COVID-19, and needed an overview and some support on what I needed to do for my business." He explains.
The solution
"I spoke to someone at BrightHR and got the advice I needed."
"I can now go directly to BrightHR and find what I'm looking for, and if I can't find it, I just give someone a call."
BrightHR gives Amando the assurance that he has the right policies in place, "With BrightHR I've got a fall back, so if I want to draft a contract I can go to Bright and find a template to help me and work from that. I literally source all my policies from BrightHR. It's really good and has certainly helped!"
"Everyone is so informative. I know I'm dealing with real people, who are there to support me with what I'm trying to do, and if I get stuck on something I can get hold of someone."
"I'm pleased with the whole package. I think the value for money is great and the advice is always within the current guidelines."
Introduce your team to BrightHR