Since the global pandemic in 2020, work from home jobs have become increasingly popular and in high demand. In fact, the number of people who work from home has more than doubled when compared to pre-pandemic levels, according to official homeworking statistics for the UK in 2022.
With the increase of people seeking remote jobs, it's no wonder that UK companies are now offering full time, work from home jobs, while others have chosen a hybrid model with employees working in the workplace part of the week.
Having remote workers can be a fantastic opportunity for your business to attract top talent, increase job satisfaction and save money, just to name a few. And with the advancement of technology, work from home jobs have become easier to implement into your business...
So, let's get into what work from home is, how work from home benefits your business and how to implement work from home into your company.
What is work from home?
Working from home is possibly the most common example of flexible working. It's essentially when an employee works from home full time, part time, or splits their work hours between their home and workplace, also known as hybrid working.
Some businesses may also choose to split the hours of working throughout a day which is significantly easier to do with remote work. For example, if your employee work eight hours a day they may work four hours from home and four from the office.
No matter how the work week is split up, whether it be hour by hour, day by day, or not split it at all, there's a difference between a full time remote job and a hybrid remote job.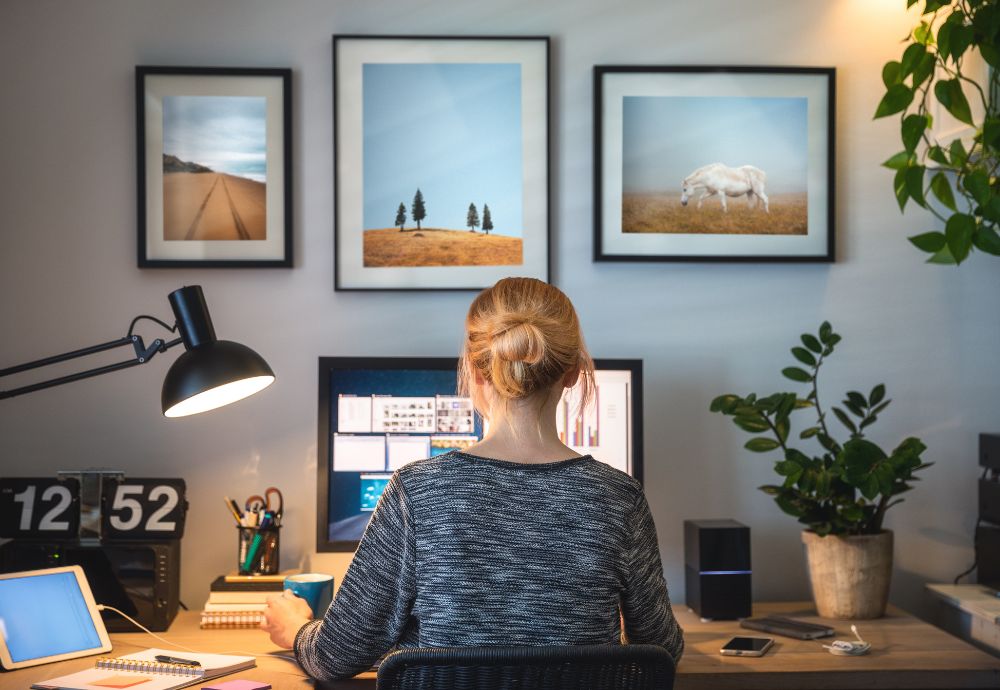 The difference between full time and hybrid remote jobs
Working remotely can be done in two ways: full time or hybrid. Whether your team works entirely from home or splits their hours between home and the office, it can be an exciting opportunity for your business to create a work from home environment. However, there are differences between the two.
The main difference between hybrid and full time remote work is the need for an on-site work location. Hybrid work still requires office space, which means businesses must bear the cost of physical real estate.
On the other hand, full time remote work arrangements do not require an office, which means that businesses can save on real estate costs.
Additionally, full time remote work allows for offshore staff, which means companies can hire the best talent from anywhere in the world, however it's important to note that there are legalities to look into before hiring staff from overseas. This advantage is not available in hybrid work arrangements, where all employees are usually in the same location.
The similarities between full time and hybrid remote jobs
Although full time and hybrid remote work have their differences, they also share some similarities. Some of these include requiring online systems and dashboards for operations such as communication, file sharing, collaboration, project management, document management, and finance.
Both setups also offer some level of flexibility for workers, allowing them to choose where they work as long as they have a stable internet connection, computer and other required equipment.
The rise of hybrid and fully remote work setups indicates a shift towards a less centralised future of work, which could increase productivity due to the change of pace, environment, and atmosphere.
Additionally, remote work reduces time spent on commutes and can provide distraction-free work moments for staff with a quiet space conducive work area at home.
Benefits of working from home
If you're thinking about letting your team work from home, it can be a big decision. But it shouldn't be one you end up regretting. There're a ton of benefits to work from home models that not only benefit your employees but also the companies.
Reduce your costs
The extra costs of running your business out of a physical space can quickly add up. When you let your team work from their homes these costs are significantly minimised. By implementing full time work from home jobs in your company you reduce your real estate costs and overhead costs, like tax, rent, utility bills, equipment costs, business rates, and more.
By allowing employees to work remotely, companies can save themselves money while also helping their staff save on commuting expenses. Additionally, since remote workers don't need to travel to a physical office, companies may be able to lower salaries per annum to reflect this reduced expense. However, it's important to note that you can't lower the salary of existing employees without a business reason and consultation.
Fewer absences and sick days
Allowing for greater flexibility within the jobs you offer can decrease employee absences. Your team can work around personal obligations that would otherwise require them to take time off.
There's also less risk of illnesses spreading throughout the workforce, resulting in fewer sick days overall.
Larger talent pool
Employers who are not based in the same area as their employees can attract candidates from anywhere in the world. By offering remote work opportunities, companies can choose from a wider range of applicants who have the expertise and skills that they require.
As long as an employee has a reliable computer and internet connection, there's no need for them to move to a new city for a job.
Improved work-life balance
Having the option to work from home can help individuals achieve a better balance between their personal and professional lives. This balance could lead to increased productivity and lowered stress levels improving mental health.
With the freedom to work from home, workers gain control over their leisure time and can manage personal and family responsibilities—especially those with kids—more efficiently. This increase in flexibility in their work schedule and the elimination of travel time all contribute to a healthier work-life balance.
Increased productivity
When your team works from home depending on their setup, they're less likely to be interrupted by another person, there's less office politics, and the noise level is usually quieter.
Plus, it gives your employees back some of their time by not having to commute, which could motivate them to be more productive.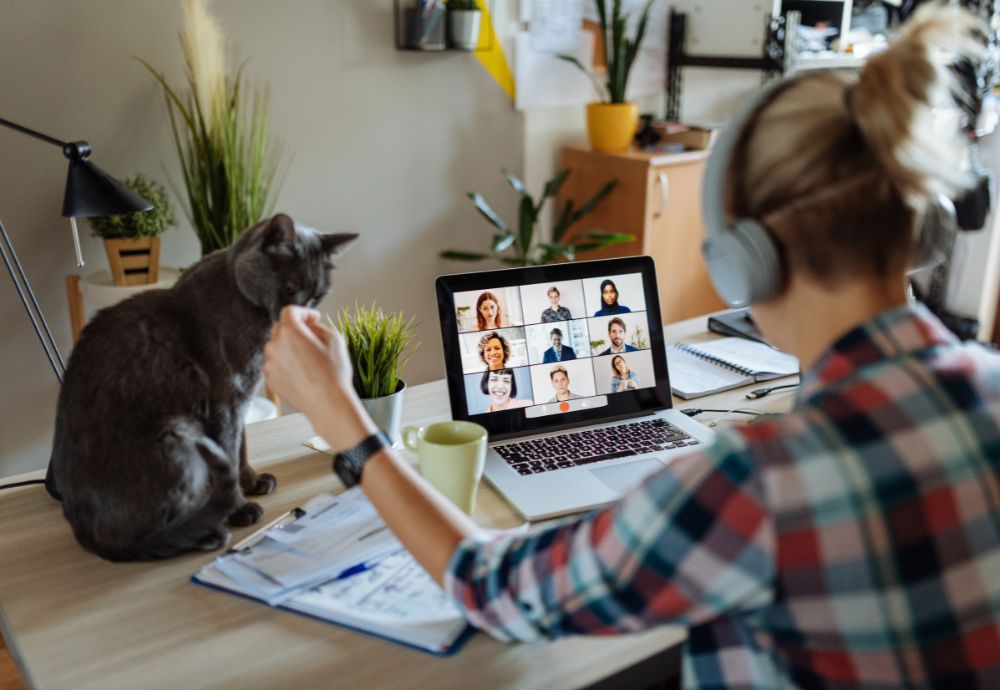 Drawbacks to remote working
As an employer, while considering the potential benefits of remote working, it's also important to consider its disadvantages. While it can be an empowering, profitable, and exciting opportunity, it's essential to also remain realistic about what it entails.
Lack of human interaction
It's safe to say that face-to-face interaction is the most effective form of communication. Unfortunately, virtual teams are unable to benefit from this type of interaction, which can have negative effects on work dynamics and culture.
Inability to unplug
Commuting to an office is disliked by many due to the time and expense involved. However, it does provide a clear separation between work and home. Without this separation, staff can often feel like they are always on, and it can be hard for them to switch off.
Home life distractions
From children and partners to roommates and pets, these all cause a possibility for distractions that can stop your team from operating at their full potential.
Technology issues
Not having the right equipment at home, poor Wi-Fi connection, and other tech issues can make a work from home job more challenging. To overcome this challenge investing in good technology is essential. Although remote tech support may not be as efficient as in-person assistance, it can still be effective in resolving any issues.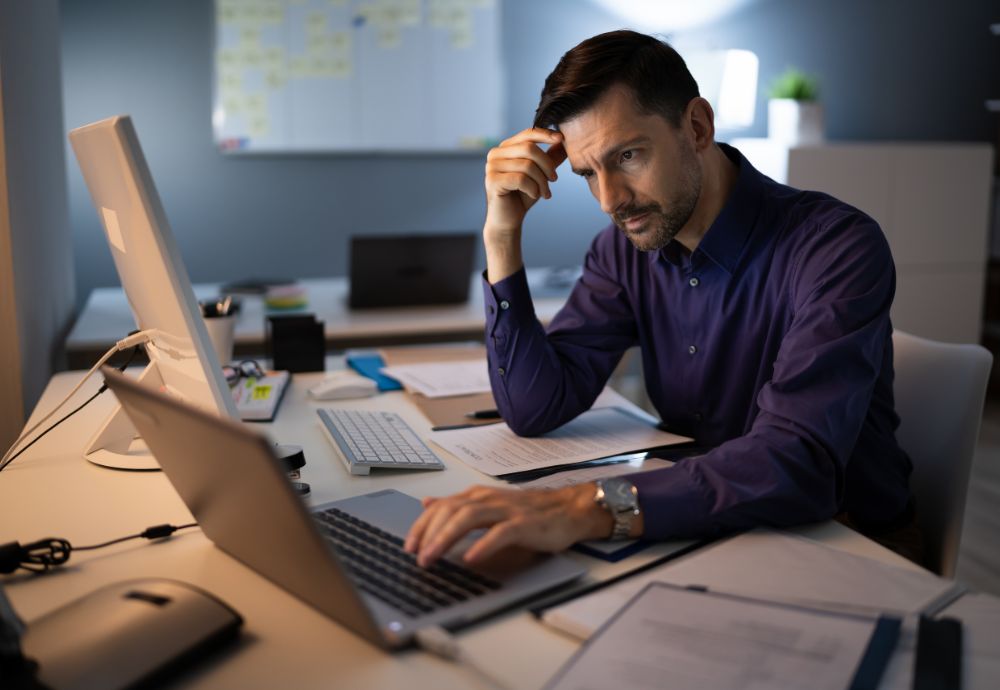 How to implement work from home in your business
To have a successful work from home experience, it's important that you set your employees up for success with the necessary technology, services and of course support. By following these tips, you can make sure your work from home efforts are successful.
Create a work from home policy
When creating a policy for remote work, it's important to consider various factors. Some jobs, such as those in the service industry, can't be done from home. However, jobs that primarily involve working on a computer, such as data entry and marketing, can be done remotely. To prevent misunderstandings, it's crucial to clearly define job requirements and expectations in the policy.
Set up an infrastructure and system for working remotely
Go paperless or digitise all documents for optimal business performance. Move systems to the cloud, including file storage, workflow/CRM, project/task management, email, contacts, calendars, and time tracking. Set up team chat tools and use video conferencing technologies for smooth communication. Encourage the use of laptops and provide a phone for team members if needed.
Establish clear communication
To achieve success, it's essential to have a clear communication strategy. Monitoring employees' login and logout times is not enough to ensure consistent performance. Project management teams must communicate their expectations precisely and regularly check in and speak with their virtual teams to provide necessary resources. It's also essential to follow a schedule that allows for social contact and stimulation similar to being in an office with others.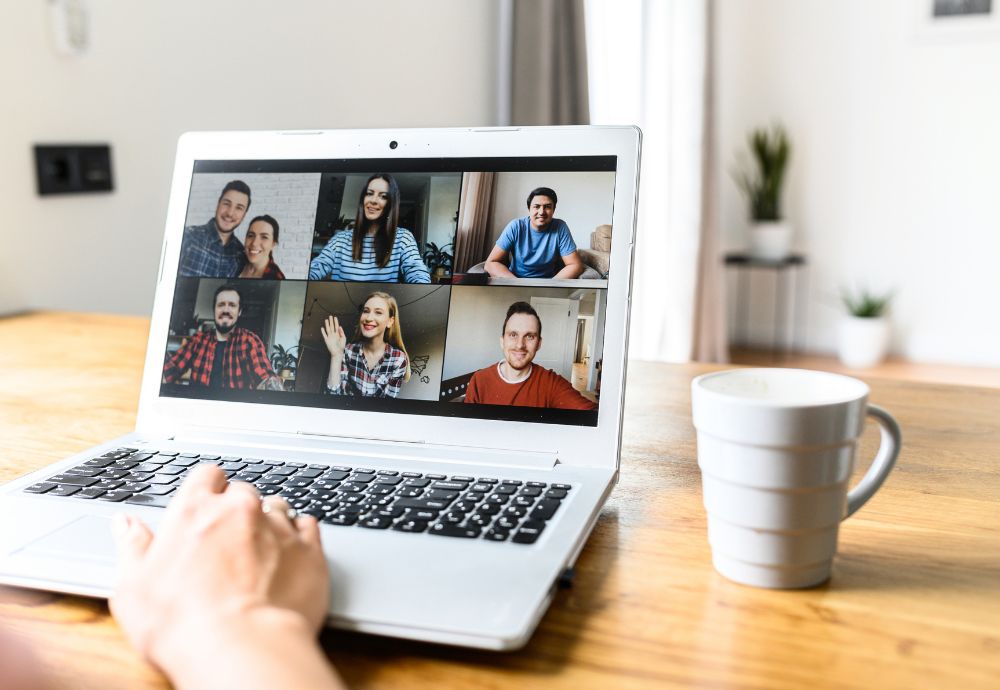 Perform risk assessments
For a secure work environment at home, evaluate your employees' workspace to ensure it's appropriate. This includes inspecting their computer, desk, chair, ventilation, temperature, lighting, and available space. Once the home workplace passes the risk assessment, the employee must maintain safe working conditions.
Offer education and training
Training employees boosts morale and shows appreciation for their contributions. It promotes creativity, helps achieve goals, and adds valuable skills to their resumes. This investment can increase productivity, decrease turnover, and provide opportunities for promotion.
Developing a customised work from home program for your company can be achieved by establishing clear guidelines while also working with your team on a personal level. Striking a balance between the two approaches is key.
Laws regarding work from home jobs
Currently, an employee who has been continuously employed for 26 weeks and has not made a statutory request in the last 12 months has the right to request flexibility in their job, including work from home. Although you are required to acknowledge, handle, or process the request, you are not obligated to accept it.
However, it's important to know that there're new laws in the works to change rules regarding working from home for UK workers.
While there's currently no date for when these changes will come into effect it's important to make note that these changes are coming and start preparing your company now.
Learn more about the upcoming changes here.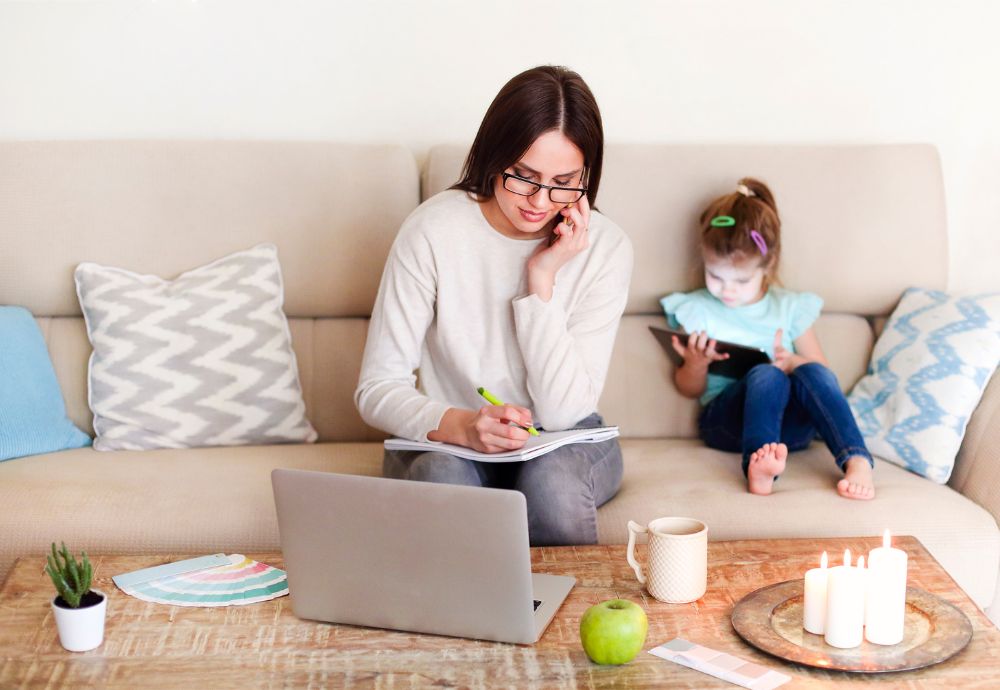 Get work from home help with BrightHR
Did you know, our award-winning HR software can help businesses establish a remote workforce with ease? With BrightHR you can create shifts and rotas for any working pattern, securely store policies with limitless cloud storage, track remote workers with Blip and get any answers you have about working from home in an instant.
If you are already a BrightHR client, you can take advantage of BrightAdvice now, our 24/7 advice line backed by advisors who have the expertise to offer you free employment law advice any hour, any day of the week.
If you're not a client yet, see BrightHR in action yourself and book a demo today!