Essential HR software for your start-up
Give your business the best possible start with BrightHR's easy-to-use software.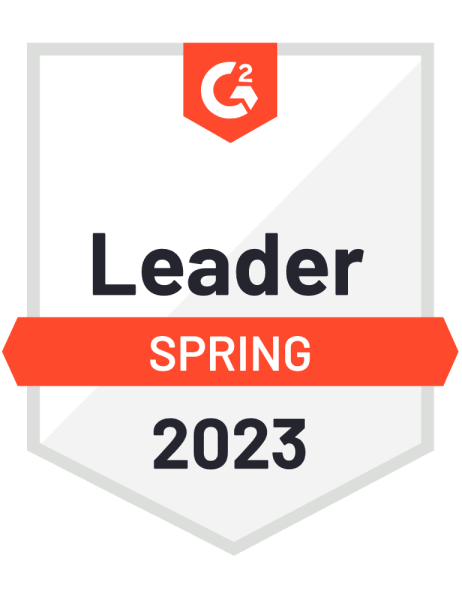 Watch as Sam Tunney explains BrightHR's Prime package
Join the 100,000+ businesses that trust BrightHR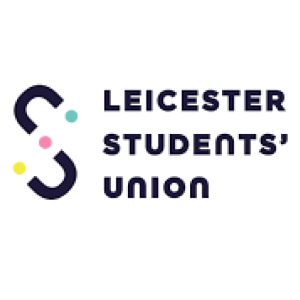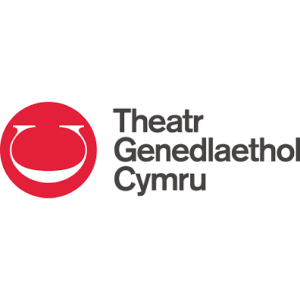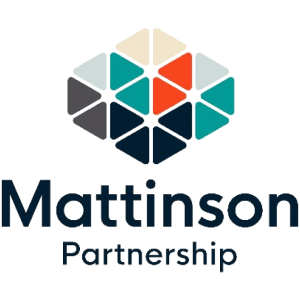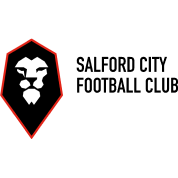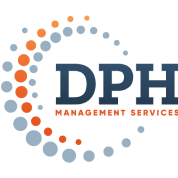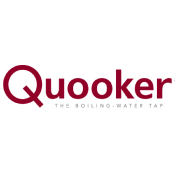 How BrightHR supports you…
Kick-start your business with essential HR tools
As a first-time business owner, you probably don't know much about managing a team of people. And that's okay because BrightHR is here to show you how.
With our smart online system, you can approve staff holidays, log sickness, and plan shifts and rosters—all in a matter of clicks. Plus, with BrightHR's handy employee profiles, you can store important staff information in one central location.
Find out more
Master new HR responsibilities like a boss
There are lots of new HR tasks you'll need to get to grips with.
But managing staff absence is one of the most important. Because if you fail to do it right, you could find yourself regularly short-staffed and struggling to offer a good service to your customers.
That's why you need BrightHR. It's award-winning HR software that helps you keep a clear record of staff absence, so you can run a smooth and successful start-up.
Get expert software that grows with you
Got big dreams of expanding your business one day? No problem.
With BrightHR, you don't have to worry about business costs soaring as soon as you add more people to your team.
Because our pricing is fixed. So, even if your business grows and staff numbers skyrocket, your monthly BrightHR bill remains the same—that's our guarantee.
Everything you need in your HR toolkit…
Manage staff holidays with ease
Want a simpler way to manage staff holidays than sorting through stacks of paper forms and scribbling names on calendars? Get BrightHR's industry-leading software.
Our exclusive staff holiday planner makes managing annual leave a breeze. Use it to:
Get instant notifications of new holiday requests and approve or decline them in a click.
See any holiday clashes before you approve annual leave, so you'll never be low on staff.
Receive automatic and accurate staff holiday calculations—even for tricky ones like variable hour contracts.
Keep on top of holiday management wherever you are, using the free BrightHR mobile app.
Keep accurate attendance records
Everyone gets sick from time to time. Or has a public transport nightmare. It happens.
But it can become rather tedious to keep track of your team's attendance if you're still using old-school methods. That's where BrightHR comes in…
Its modern online attendance software makes managing your staff absences simple and straightforward. Simply fire up the BrightHR app or reach for your laptop to:
Easily record when an employee is off sick or running late.
See who's available to cover and update staff members right away.
Snap photos of fit notes and self-certification forms and upload them directly on to the system.
Approve doctor's appointments, dentist's appointments, and time off for dependants in a click.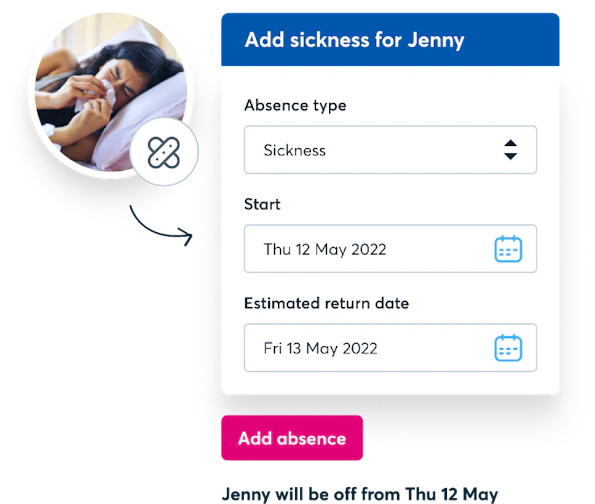 Schedule the right team for every shift
Imagine how easy it would be if you could automatically notify your team of new rotas? Well, you can with BrightHR.
Our smart roster planner makes it quick and easy to create rosters, add shifts, and assign staff. Plus, you can publish rosters online at the tap of a button.
Staff even get instant roster notifications with the handy BrightHR mobile app, so you can be 100% confident that your people always know when they should be working.
And as you can easily copy shifts and duplicate rotas with BrightHR, you won't have to start from scratch every time—saving you loads of time and effort.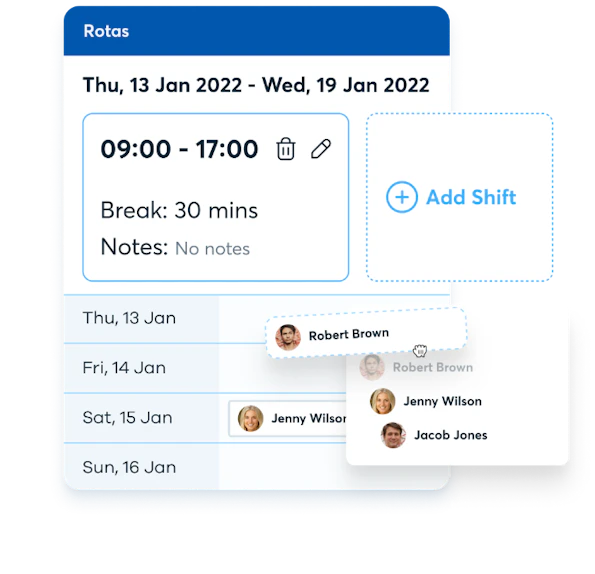 Manage your HR documents online
There's a better way to store confidential business documents. And it's BrightHR.
So say goodbye to overflowing filing cabinets and jam-packed desk drawers. Because BrightHR's digital software lets you store and manage all your HR documents online.
Here's how it helps you:
Add as many documents as you like to BrightHR's unlimited cloud-based storage.
Store confidential documents safely and securely in a matter of minutes.
Create folders and set permission levels so junior staff don't accidentally access private information.
Check that staff read important company documents with BrightHR's 'read receipt' feature.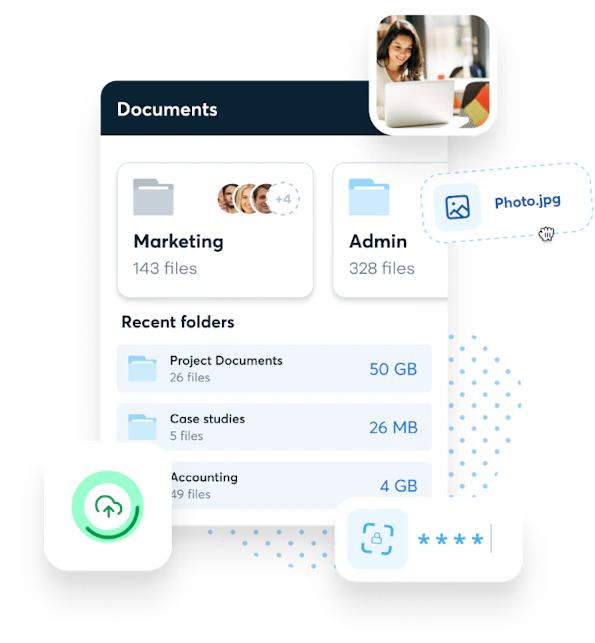 Get trusted HR support when you need it
Got a head-scratching HR dilemma that you don't know how to fix? Call BrightAdvice.
It's a 24/7 employment relations advice line that gives you fast access to qualified local experts—helping you to resolve HR issues quickly and avoid any costly mistakes.
So, no matter whether you need guidance on employment contracts, annual leave allowances or sick pay, our team of friendly experts are always ready to take your call.
Plus, BrightAdvice comes with its own library of exclusive HR documents, policies and contracts. From written statement of main terms to staff handbooks, it has everything you need to create watertight and compliant HR documents.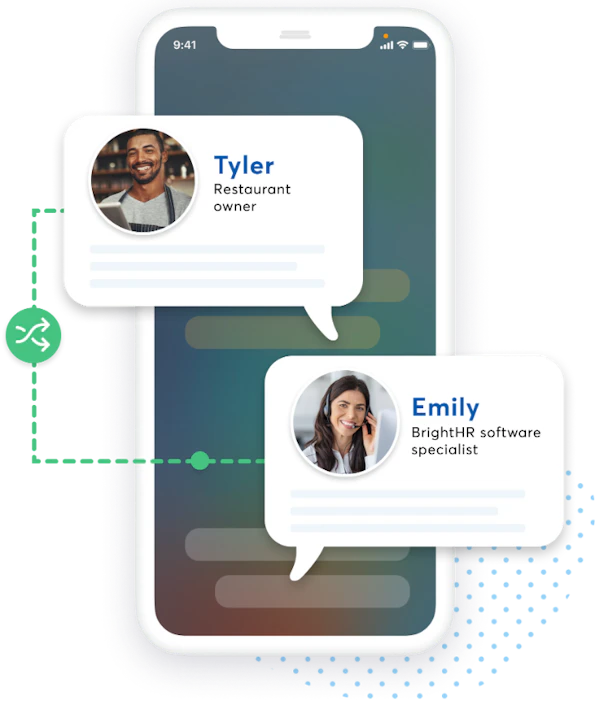 Make health & safety compliance simple
It's vital that you keep your staff and customers safe at work. But that can be tough if you're not a health & safety expert…
That's why you need BrightSafe. It's expert health & safety software that helps you to protect your people and meet local laws. Here's how:
Create risk assessments to health & safety standards with our expert template library.
Easily record workplace accidents and carry out investigations to reduce future risk.
Set up safety tasks and get instant notifications of when to carry them out.
Educate staff with expert e-learning courses—all accredited and assured.
Plus, get expert advice from our health & safety helpline. Call qualified, Local-based experts to get quick answers to all your health & safety questions—Monday-Friday 9am-5pm.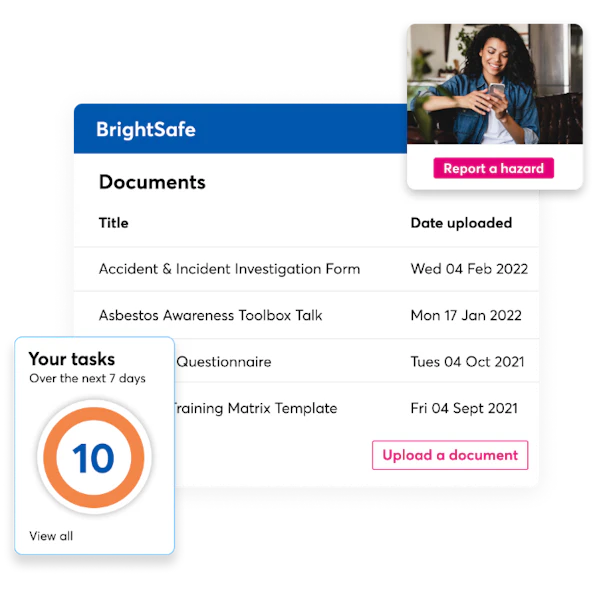 Promote and grow your business
Want to boost your start-up sales in a few quick clicks? Get Bright Exchange.
It's an exclusive online marketplace that gives you unlimited advertising space to reach an entire network of small business owners and their employees.
You simply upload your advert and within seconds, you promote your business to over 40,000 decision-makers and 450,000 potential customers.
Your staff can even use it to access a range of money-saving deals with big names like Fitbit and HP—at no extra cost to you or your business.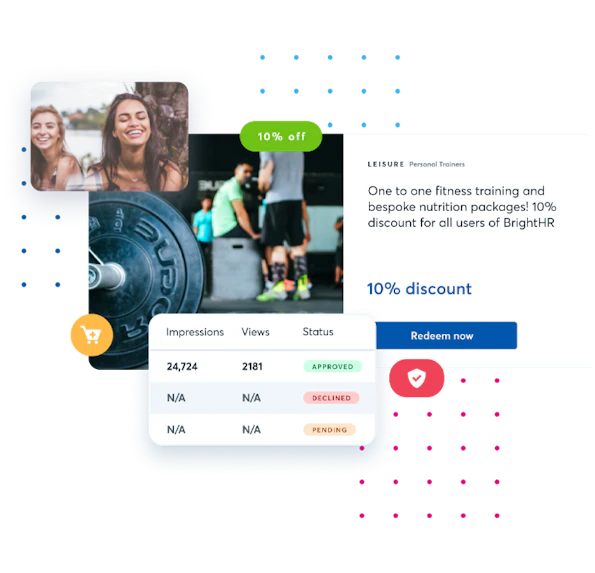 Great value proposition without the fluff
I use BrightHR software for people management in my business, and it's a total game-changer. BrightHR software has made our staff management and HR so simple, straightforward and stress-free at a really challenging time for the business. I couldn't recommend it more, it's cracking!
Andy Reid MBE
Armed Forces Veteran and Business Owner
Kick-start your business today with BrightHR