Health & safety software—a safer workplace at your fingertips
Protect your business and staff from health & safety risks with end-to-end BrightSafe software
Protect your business from 350+ risks
Reduce risks and prevent incidents with real-time reporting
Tick off compliance with an accurate digital paper trail
Keep staff aware with a wide range of e-learning courses
Build a smarter and safer workplace with BrightSafe software
Risk assessments
Get ahead of workplace risks with 350+ risk assessment templates, keeping your business compliant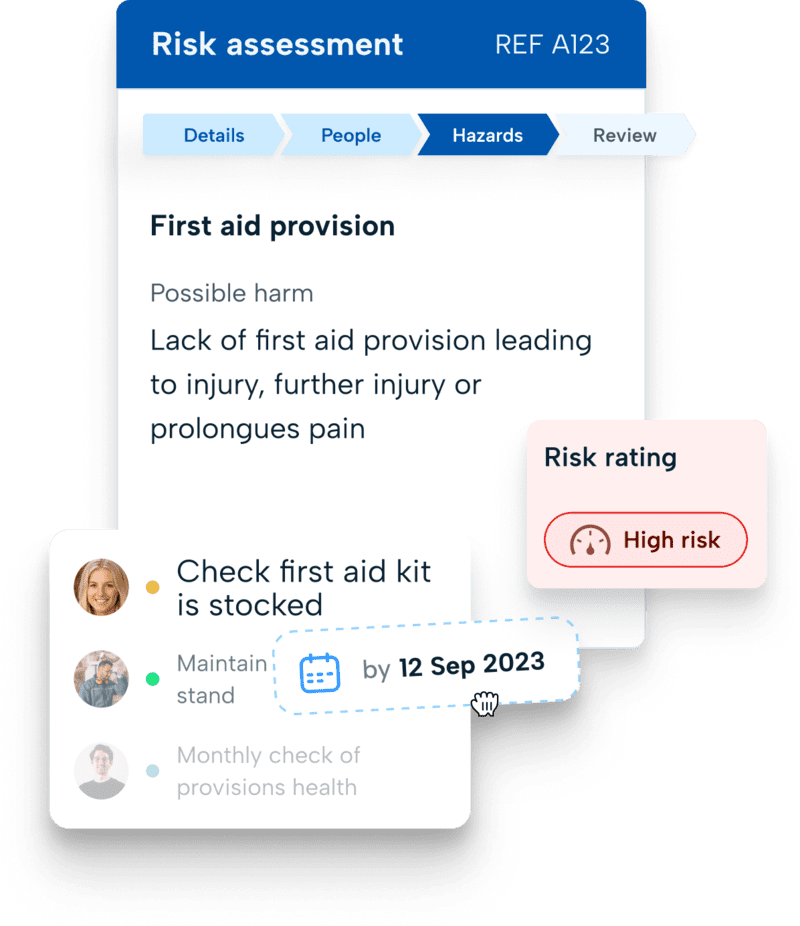 Our extensive collection makes it easy to create expert documents and help you reduce risks.
Investigate risks with all the information you need
Save time with easy-to-use templates
Reduce the number of hazards and incidents taking place
Health & safety document templates
Meet reporting obligations and create compliant documents with templates produced by experts.
Responsibilities navigator
Stay up-to-date with health & safety tasks by easily distributing responsibilities
Join 100,000+ global businesses that trust BrightHR






Explore what else BrightHR has to offer
I absolutely LOVE BrightHR!
Before we had this, our holiday entitlement and absence recording was woefully managed on Excel.
Natalie Reynolds
General Manager UK & Ireland – Haulotte
BrightHR has been a complete lifesaver for our business
Having BrightHR has been a complete lifesaver for our business. Our staff absolutely love using the system.
Steven Greenall
Registered Manager Cornerstone Children's Home
Built for 21st century companies
Great value proposition without the fluff. Built for 21st century companies. Everything set up instantly, great customer service, understand the need for speed for the busy entrepreneur.
Explore BrightSafe for yourself
Learn more about BrightSafe and what it has to offer by seeing it for yourself.
A Guide to H&S Software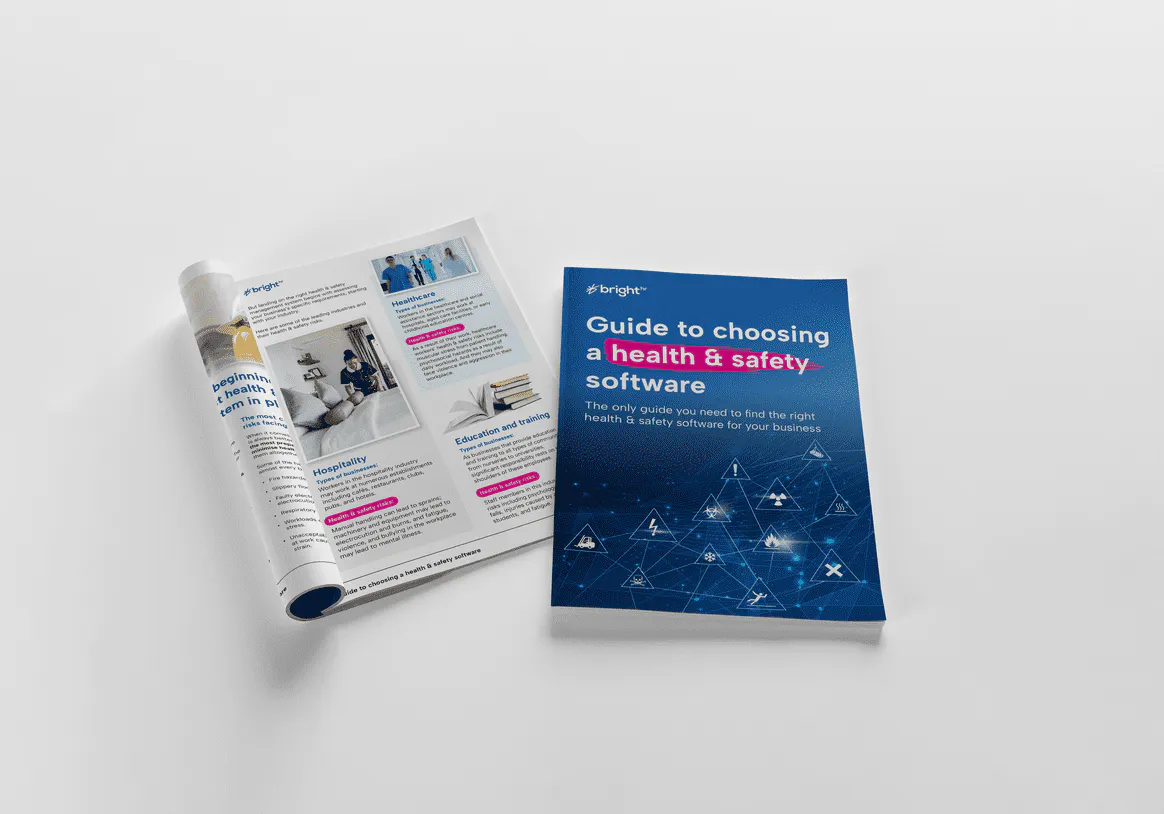 Reports
Monday, Nov 13, 2023
A guide to health and safety software
Health & safety software is the modern solution to get the support you need to help you meet your legal obligations and safeguard your staff and business from risk.
But to make the best use of this time-saving support system, it's vital you invest in the right software for you. Our complete guide to choosing health & safety software includes a checklist of features you need to look for and tips on when the right time would be to invest in your system.
Ready to get started?
Get in touch and discover how BrightHR can revolutionise your people management today