Providing your staff with a safe place to work, paying them correctly, and making sure they take the right number of breaks is essential for all employers.
Failure to provide your employees with their basic employment rights is illegal and could result in legal claims.
There are numerous bodies throughout Canada which work to provide workplace safety and enforce employment laws.
In this guide, we'll discuss who enforces labour standards nationally and provincially, how this helps employers and examples of employment law violations.
What's the Aim of Enforcing Labour Standards?
Enforcing labour standards affects all businesses. The Federal Labour Program and provincial bodies are responsible for enforcing employment standards, resolving labour disputes, and preventing workplace injuries.
The federal Minister of Labour is elected to ensure Government aims are met to provide safe and equal workplaces in Canada. This helps to ensure the economic wellbeing of both yourself and your staff.
It also works in supporting apprenticeships and temporary help agencies by providing information on labour training and skills.
Which Legislations are Used by the Federal Labour Program to Enforce Labour Standards?
The following legislations are used to help ensure standards are met:
Canada Labour Code.
Government Employees Compensation Act.
Employment Equity Act.
Wage Earner Protection Program Act.
Non-smokers' Health Act.
Pay Equity Act.
Parliamentary Employment and Staff Relations Act.
As an employer, it's important you're following any provincial legislative developments.
Your company should always be compliant with your province's occupational health and safety and employment laws.
Ministry of Labour Ontario
Most employers in Ontario are regulated by the Ontario Ministry of Labour, Training and Skills Development.
This organization works to ensure:
Employment Standards Act, 2000 (ESA)
Occupational Health and Safety Act (OHSA).
What is the Employment Standards Act, 2000 (ESA)?
The ESA is the main legislation used in Ontario to regulate employment and labour disputes. It sets out the minimum standards for basic conditions of employment that must be followed by employers.
It also outlines the rights and duties of employers and employees.
The standards set by the Act apply to all provincially regulated workplaces, even if they aren't mentioned in a company's employment contract.
The ESA covers most employment rights such as minimum wage, breaks, general holidays, termination notice, and any severance pay.
As an employer, you're entitled to create other documents offering more benefits to your employees if you choose.
Employers in Ontario who are covered by the ESA also have to share a copy of the Employment Standards Poster with their staff.
You should also provide your staff with a copy of the Occupational Health & Safety Act (OHSA), especially if your business is in manufacturing or skilled trades. It's a mandatory requirement to post a copy of the Occupational Health & Safety Act in the workplace.
As well as providing industry training to ensure the development of the safety of your workforce.
How Does the Ministry of Labour Help Solve Workplace Disputes and Ensure Compliance?
To ensure compliance with the ESA, the Ministry of Labour works to provide regular information resources. This includes any updates to legislation to improve the training and skills development of your staff.
It also works to investigate any potential ESA violations through complaints and a proactive inspection of your workplace by an employment standards officer.
What's an Example of an ESA Violation?
Below are common examples of violations which you must work to avoid.
Not paying your staff correctly or below the minimum wage.
Not providing the right amount of leave.
Not providing your staff with payslips at the end of each month.
The outcome of these violations can be prosecution with potentially heavy fines to pay.
Does the Ministry Oversee Occupational Health and Safety?
As well as ensuring employment standards are met, the Ministry oversees occupational health and safety rules.
The Ministry enforces the following legislation to promote and regulate workplace health and safety:
The Occupational Health and Safety Act (OHSA).
The Workplace Safety and Insurance Act, 1997 (WSIA).
The Ministry also works with employers to inform them of the Workplace Safety and
Insurance Act. This helps provide health and safety training to staff to prevent workplace injuries and support injured workers where applicable.
As an employer, you have a legal obligation to follow legislation and take all reasonable precautions to provide a safe workplace for your staff.
Failure to do so may lead to fines and prosecution.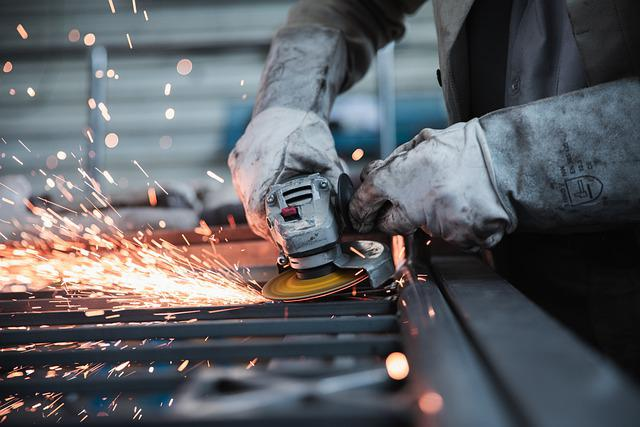 Ministry of Labour in British Columbia
The Ministry of Labour in British Columbia works to promote safe work for all employees throughout the province.
By avoiding employment issues, you support the economic wellbeing of your staff - whilst creating productive workplaces and improving the quality of work.
What Forms the Ministry of Labour in British Columbia?
The Ministry is made up of six areas which all work to help avoid and resolve any workplace disputes that may occur.
BC Labour Relations Board: The Labour Relations Board is an independent tribunal which works to solve any labour matters which occur in unionized workplaces.
Employment Standards Branch: Employment Standards ensure employers in BC meet the minimum standards expected of them. For example, paying wages correctly.
Employers Advisers Office: The Employers Advisers Office provides any advice, assistance and education required to an employer concerning staff compensation issues.
Workers' Compensation Appeal Tribunal (WCAT): The WCAT processes any appeals following the outcome of a decision made by WorkSafeBC.
Workers' Advisers Office: This office works independently of WorkSafeBC and provides advice and assistance where required. This advice usually comes following a disagreement after an outcome of a decision.
Workers' Compensation System: This system is run by WorkSafeBC and helps protect and compensate workers were required following a WorkSafeBC inspection.
Changes Made by The Ministry of Labour in British Columbia
Approval has been given by the Minister of Labour to make the following changes to employment law in British Columbia.
Permanent Paid Sick Leave
Changes were made to allow employees permanent paid sick leave, with a minimum of five paid sick days each year. This removes the choice of going to work sick or facing a decrease in wages.
An Increase in Minimum Wages
The minimum wage in British Columbia will increase to $15.65 an hour from the current $15.20 on June 1, 2022.
This increase helps the economic well-being of your staff.
Changes Made to Child Employment Regulations
The minimum working age was raised from 12 to 16. Children aged 14 and 15 can carry out jobs which are considered to be light work - such as sorting or packing orders.
Domestic and Sexual Violence Leave
As an employer, you must provide your staff with five days of job-protected paid leave if they're victims of domestic or sexual violence.
Occupational Health and Safety
The Ministry provided each employer with an overview of legislation surrounding workplace health and safety. This included what to do following an accident and any investigations that followed.
Providing this overview, it aids the development of the companies should accidents occur.
Workers Compensation Act Changes
Changes were made to the Act to ensure injured workers, as well as their families are supported. Whilst WorkSafeBC's powers to investigate accidents in the workplace increased.
Ministry of Labour in Alberta
In Alberta, most businesses are monitored and regulated by the Ministry of Labour.
The ministry makes sure the provincial employment laws are fair and modern for everyone, whilst ensuring all labour training and skills development are provided.
The following government agencies are monitored by the Ministry:
Alberta Labour Relations Board.
Appeals Commission for Alberta Workers' Compensation.
Land Agent Advisory Committee.
Workers' Compensation Board.
Medical Panels Office.
What are the Responsibilities of the Ministry of Labour?
The Alberta Ministry of Labour is made up of three separate agencies. Each agency has its own responsibilities to enforce laws, educate employers and ensure compliance.
Alberta Labour Relations Board (ALRB):
This independent tribunal is responsible for enforcing Alberta's Llabour laws throughout the province.
Workers' Compensation Board (WCB):
Although separate from the Ministry, the aim of the WCBs is to help achieve compensation for both employees and employers.
Appeals Commission for Alberta Workers' Compensation:
The commission allows employers and employees a chance to appeal a decision made by the WCB.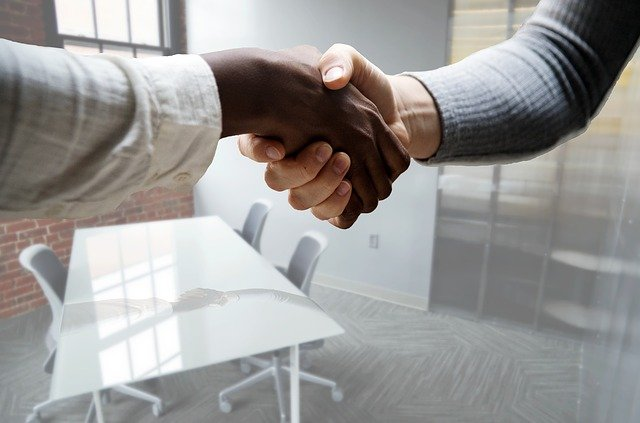 Labour and Regulatory Services Manitoba
Labour and Immigration are now part of Manitoba's new Department of Finance.
Manitoba's Labour and Regulatory Services is the entity in charge of delivering programs and services related to employment standards, workplace safety and health, and labour relations.
The services are split into five separate areas:
Conciliation and Mediation Services:
The Conciliation and Mediation Services helps promote and achieve good labour-management relations throughout Manitoba.
Employment Standards:
Employment Standards work to ensure minimum working rights for your employees. They also work with employees to find new roles if the business is closing or staff are being laid off, as well as aiding the business to retain or reemploy staff.
Manitoba Labour Board:
The Labour Board is a tribunal which helps to find a fair and efficient outcome to violations of The Labour Relations Act and sections of Manitoba's Llabour laws.
Worker Advisor Office:
This office works solely to provide assistance, representation and advice for any staff who are making compensation claims against their employer.
Workplace Health and Safety:
Workplace Health and Safety work to enforce The Workplace Safety and Health Act and regulations in Manitoba workplaces.
They complete proactive inspections and investigations to ensure compliance with safety regulations. This branch also promotes awareness of safety measures to prevent - as well as avoiding workplace accidents and injuries.
Ministry of Labour Relations and Workplace Safety Saskatchewan
The Ministry of Labour Relations and Workplace Safety helps to make sure all workplaces in Saskatchewan are fair and safe.
It's responsible for enforcing the following Acts:
The Human Resources, Labour, and Employment Act.
The Saskatchewan Employment Act.
The Victims of Workplace Injuries Day of Mourning Act.
They also choose to publish annual reports. These reports help build a relationship between the provincial government and employers by sharing commitments made and accomplishments achieved.
The Ministry provides the following programs and services:
Occupational Health and Safety
Health and safety in the workplace is governed by the Occupational Health and Safety Act and the Saskatchewan Employment Act (SEA). The regulations surrounding this Act apply to all employers, supervisors, workers, contractors, and owners.
These laws cover how you should ensure the health and safety of your workforce, such as: dealing with accidents, any asbestos issues, and investigations.
Employment Standards
This division aids employers in providing a fair and equal place of work. Employment
Standards enforces employment legislation which you must follow to avoid violation of the SEA.
An example of a violation would be not providing your staff with enough of a gap between shifts.
Labour Relations and Mediation
The Labour Relations and Mediation service works with employers, employees, and trade unions to find amicable solutions to any grievances. Office of the Workers Advocate
The Office of Workers Advocate provides injured employees with advice following the decision made by the Workers' Compensation Board.
Youth in the Workplace
This division ensures that any young people being hired are made aware of their employment rights.
As an employer, you must understand the rights of all the people you choose to hire - no matter their age. Young people have different working rights than someone aged over 18.
WorkSafe Saskatchewan
WorkSafe Saskatchewan is a collaboration between the Ministry of Labour Relations and Workplace Safety and the Workers' Compensation Board.
The partnership aims to create and promote a safe culture in workplaces throughout the province.
What are the Punishments for Employment Standards and Workplace Safety Violations?
It's vital you understand how the Ministry of Labour affects you as an employer and avoid violating workplace safety standards.
In Ontario and British Columbia, an employer can be fined for labour violations. The amount you can be fined differs between the ESA and Occupational Health & Safety.
In Alberta, employers can be fined up to $2000 for a third level one offence, $4000 for a level two and $6000 for a level three offence for violating the minimum standards set in the Employment Standards Code.
In Manitoba, employers can be fined $500 per employee per offence, with a maximum fine of $10,000 for non-compliance with the Employment Standards Code.
In Saskatchewan, the maximum fine that can be handed down is $500,000 for an individual, with companies facing $1,500,000. The actual amount charged is decided by the court.
The reputation of your company could also be affected if you're proven to be at fault for an accident.
Get Employment Law Advice Today With BrightHR
As an employer, you have a legal obligation to provide your staff with a safe and fair place to work. Failure to do this is a violation of employment standards and health & safety laws, which can lead to heavy fines.
Employee rights go further than just what's stated in their contract. You have a duty of care to all members of staff.
If you need assistance with employee management, BrightHR has a range of tools that will simplify day-to-day HR tasks.
Our BrightAdvice service allows you to receive expert employment law advice whenever required.
Contact us on 18882204924 or book a demo online today.